CORONA SAFE LIMO BIRTHDAY GIFT
Corona discount 25% best gift for you & your loved ones in these times. The car is spread between each customer. Air-condition – 8.6 meters car safe distance.
Birthday present I Annelie pick you up at home we take a Cruicing at the resort or through town – Most people start crying when they see the Limousine it's really so really successful with a gift like this. Have seen the reactions for about 30 years now and everyone says – had I known it was this cozy and fun to go, I would have done it much earlier – And thank you please for a wonderful ride this we will do again.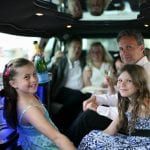 Christmas Present I pick you up and we go into town – through the alleys of the old town, the snow falls and in high speakers sweet Christmas music with warm mulled wine that I offer you. it can't get cozier than that. In addition, 25% off so you can afford to treat yourself to this trip or give away the tour for Christmas to your family or someone you love. Liven up everyday life for a while it will be needed for many now that it is funny.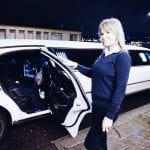 Quality, Added Value, Professionalism, Punctuality Lovely experience in Coronatids to be able to celebrate birthday with something extra and luxurious. The location was great. The children were ecstatic both before and after the car ride. That's so cool! Also world championships in art reversal with long car! Very impressive! We will ride more limo "Maria Olin" went on 7/11 Last Saturday
In autumn and winter it will perhaps be difficult to celebrate their sweetheart by going out and partying so much then it is perfect to rent a limousine that is plenty of distance to me, Annelie who becomes your driver. I'm tested with a negative Corona response and hope you're not sick cold when you book my car and a trip with me. There's a partition in the car between me and you if you like, we have it closed. Should you be bad when the day approaches your limo turn, I would like you to cancel but are you healthy and feel good so we go!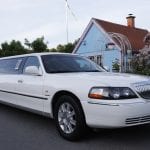 In Coronatime you will probably go with your immediate family members in my Limo and I promise that – so many have since March of this year chosen just Limo for lack of – what are we going to do now when a wife or husband's birthday – It has worked so well no one has fallen ill not even I have it that met and meet more customers than if you go once with me. Children's parties, it has also been very much of so you do not have to have the children at home and mess up then better sit belted in an elegant white limmo and then picked up by the respective parent we finish – the children are blessed afterwards. So fortunate every time.
No matter what reason you rent the Limousine for, it creates in everyone a feeling that can not be described – the truth is that you have to experience it. For a long time, this tour will brighten up the autumn darkness and winter. A memory will warm you inside until summer is here again with brighter times.