LIMOUSINE SERVICE BOOK BEFORE IT'S TOO LATE
Rent a Limousine up to 25% discount – SECURE your reservation now! email me and i will arrange the best flexible price idea in stockholm for you.  Annelie Driver and responsible!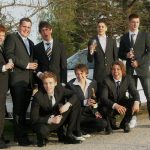 It has begun to come in calls and emails from parents who wat to give their teen something to remember. A source from the Limousine to the student party at home on the site with closest in orderly circumstances. The Limousine retrieves at scool when that particular class handed out grades. Personally i think this is a good idea to give a Limo. Freshly sprite cleaned between each student driving. 6-8 meters between driver and student! Good aircondition in the Limo.
What does it cost to rent a Limousine from about 5 – 800 SEK each if you are 8 who share
HIGH SEASON MORE EXPENSIVE
HOURLY RATE