BALL 2021 THEN IT´S NINTH PARTY
Ball next year we look forward to a normal year without corona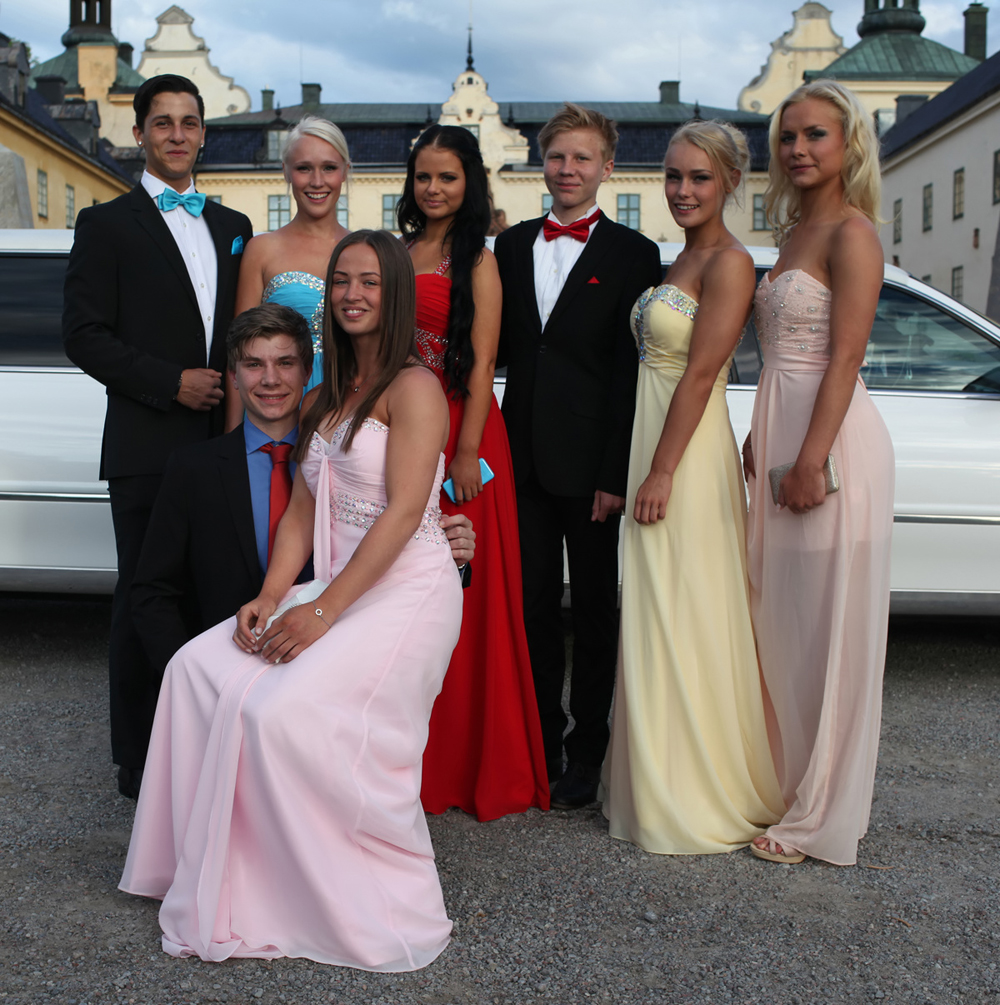 Many young people when they call think it is expensive with about 500-800 SEK every eight who share the car. Then the cost depends on the place you are to be picked up in and which of the cars you book. You do not get much for the sums half a tank in dad's car A grocery bag or two in the grocery store – The original price is actually about SEK 900 each but we give special price discounts to you so that everyone can afford to book a Limousine. But we have to charge as a Limousine is an expensive hobby many of us have – as work and no one works for free – or cheap Often I get the question why it costs as much as SEK 4,000 the lowest package price – It actually only takes 20 minutes from town to Tyresö my dad goes there every day and we will only have the car from Trollbäcken to Bollmora balen so we do not want to go for a whole hour in any case. a little cute this period when there are about 40 such conversations a day so that's why I am writing this now so I can get my information out to everyone.
The hour starts when the car leaves the garage until it is back in the garage again at a cost of SEK 6,750 and then it will be very expensive for you therefore you get a fixed price instead then with that traffic in June it can take an hour just get out and through the city it costs more just like it does on Easter and sports holidays to Las Palmas – this is our high season when we raise prices. A limousine is long, you extend an ordinary car and weld it behind the driver's seat between the front and rear wheels, the length & turning radius means that everything takes twice as long. Turning with a Limousine is like turning with a Ruler The driver drives calmly and carefully otherwise parts break on the car and 30 minutes with a normal car then it takes 50 minutes with a Limo. Roads are closed or narrow so we have to go around half the city to get where we are going and can be an extra lack of time of 30 minutes with queues in the worst case even longer, so you get a price per person calculated on a full car 8 pieces in vit Lincoln Limo. Lobster H2 other conditions. Once at the address where you are waiting, there is often someone who has not arrived as they are stuck in traffic jams with their parents. Never go wrong – Since well parked outside your home, it takes time with a Limousine as all parents always want to photograph their young people and it is not possible in five minutes The limousine attracts a little more attention than a Taxi. Even some neighbors come by and want to look into the car and then it takes a little more time.
How long does it take for the Driver to perform a run? A completely ordinary everyday life in ex. February with moderate queues so from leaving the home back home again it takes four hours in total and at Bal it takes longer as there is chaos in the traffic. If we are going to be on a drive in ex Sundbyberg at 17.00 then you leave home at 14.30. Once in the garage, we are 5 Drivers who will go out at the same time change cars to the work cars while people who rent regular places in the garage will go in and out and we will have to let them go and start over. Then out in the queues. Once at your address, it can take up to 30 minutes before everyone is in the car. When we are on our way to school and the ball, it takes another 40 minutes and queues there. When we dropped everyone off at school at 6.15 pm it is the same procedure but on the contrary in the garage the only difference is that everyone has to wash their work car wash glass vacuum cleaner and possibly with industrial vacuum cleaner if drink accidentally landed on the car carpet, we do not get it one million banana flies in the cars in one night. Crass you usually be back home again at 9.30 pm with a little luck. Seven hours are spent on a single pick-up, which means that we can not take SEK 1,700 because then there will be a salary for the c-driver of SEK 24 per hour after tax.
Many people think, but god, the car costs, we say, for example, SEK 5,000, which is expensive, but if you divide that sum by 8, it will be SEK 625 per family, which is half a lunch bag when you shop or refuel your car, not even a full tank. A powder can cost SEK 500 a dress as well. A tip for the environment and the wallet is to buy used there are many who sell their prom dresses they only had once for just a few 100 bucks. then you can afford more things ex a Limo. Think of it this way it's a limousine it's nicer than a taxi it's prom and you should not pay that amount yourself. And Limon has petrol, salary and the time all day that the driver spends.